WEIGHT ALLOWANCE
Light
19 lb.
Medium
38 lb.
Heavy
57 lb.
Lift Over Head
114 lb.
Lift Off Ground
228 lb.
Push Or Drag
570 lb.
TEMPLATES
Half-Dragon: White

ARTIST IS CHARMANDRIGO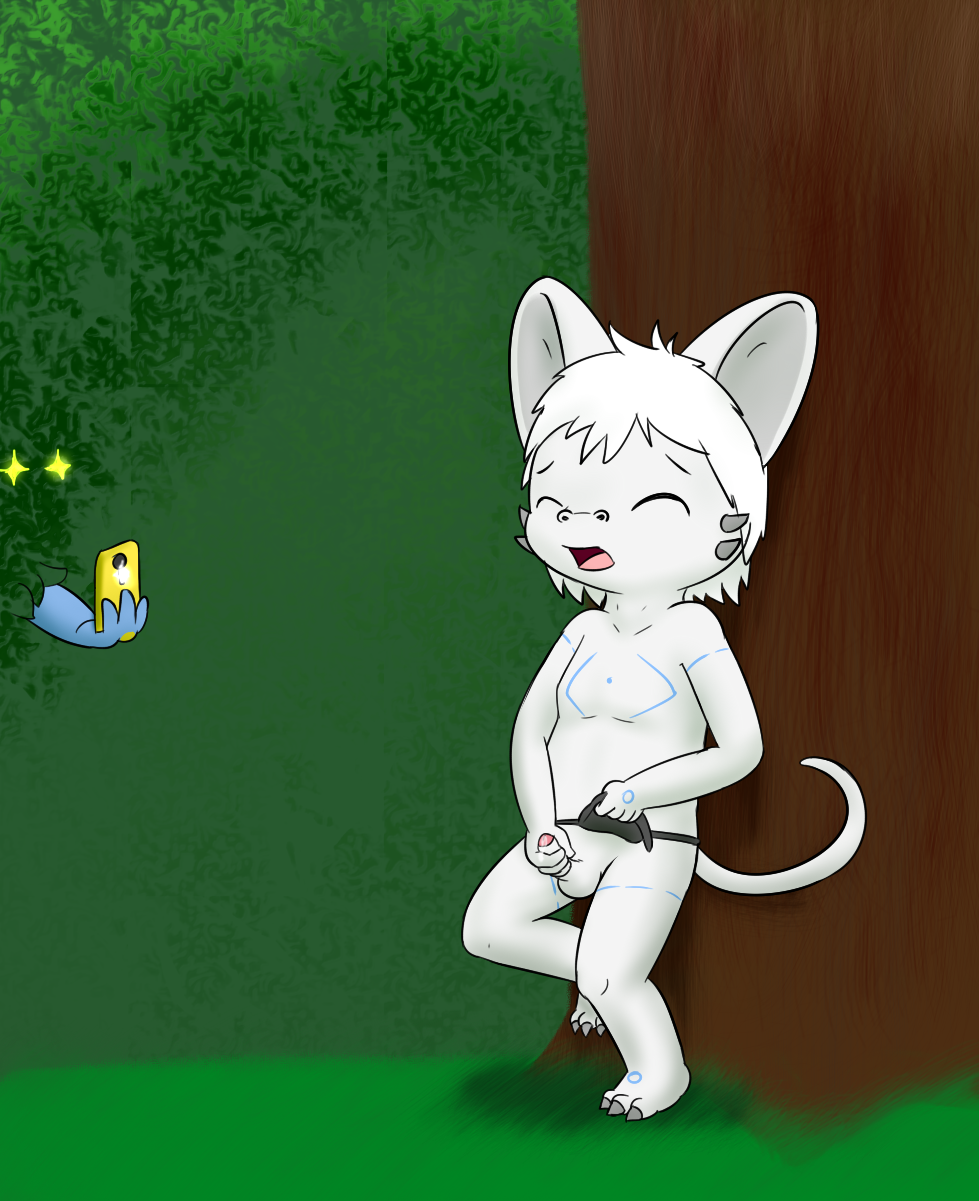 ARTIST IS CHARMANDRIGO
LANGUAGES
Common, Rodent, Draconic, Thief's Cant

PROFICIENCIES
All Simple and Martial Weapons

GAME RULES
Gestalt
[SRD]
     Run 2 classes at once.
Spell Points
[SRD]
     Use the spell point system.
TRAITS
Child Soldier
[Homebrew]
     A warrior at an early age, their maturity doesn't match their age, but no one ever takes them seriously... until its too late. The Character must be under the starting age for their race. Characters with this trait over the age or under the affects of age altering spells, lose the trait. Benefit: +2 to all Cha and Dex skill checks except Intimidate. Allows characters who are not adults to be able to move, act and cast as if they were adults. Characters that take this feat are treated as one size category smaller in size until they grow to the minimum starting age for their race. Drawback: -2 to all Str and Wis skill checks as well as -4 to Intimidate. Adults will not take your character seriously until you've proven you are a forced to be reckoned with.
Polite
[SRD]
     You are courteous and well spoken. You gain a +1 to diplomacy but take a -2 penalty to intimidate.
FLAWS
Arcane Performer
[Homebrew]
     You need to perform to do your spells right. To cast a spell you need to make a perform check (of your choice) of DC: (10 + Spell Level). Spells with a Verbal Component need a Perform (Sing) check, and Spells with a Somatic Component need a Perform (Dance) check, those with both need both.
Free Spirited
[Homebrew]
     Your Light, Medium, and Heavy carry capacities all half, but not lift over head, lift off ground and push or drag. Any armour penalty checks are also doubles, or tripled in the case of swim checks.
SPECIAL ATTACKS
Spellcasting
[SRD]
     A sorcerer casts arcane spells which are drawn primarily from the sorcerer/wizard spell list. He can cast any spell he knows without preparing it ahead of time, the way a wizard or a cleric must. To learn or cast a spell, a sorcerer must have a Charisma score equal to at least 10 + the spell level. The Difficulty Class for a saving throw against a sorcerer's spell is 10 + the spell level + the sorcerer's Charisma modifier. Like other spellcasters, a sorcerer can cast only a certain number of spells based on spell points. In addition, he receives bonus spell points if he has a high Charisma score.
Spellcasting
[SRD]
     When a new prestige bard level is gained (except at 1st, 3rd, 7th, and 13th level), the character gains new spells per day (and spells known, if applicable) as if she had also gained a level in whatever arcane spellcasting class she belonged to before she added the prestige class. A prestige bard casts arcane spells from the schools of divination, enchantment, and illusion at +2 caster level. She casts arcane spells from the schools of evocation and necromancy at -2 caster level.
Bardic Knowledge
[SRD]
     A bard may make a special bardic knowledge check with a bonus equal to his bard level + his Intelligence modifier to see whether he knows some relevant information about local notable people, legendary items, or noteworthy places. (If the bard has 5 or more ranks in Knowledge (history), he gains a +2 bonus on this check.) A successful bardic knowledge check will not reveal the powers of a magic item but may give a hint as to its general function. A bard may not take 10 or take 20 on this check; this sort of knowledge is essentially random.
Bardic Music
[Wizards of the Coast - Players Handbook]
     Once per day per bard level, a bard can use his song or poetics to produce magical effects on those around him (usually including himself, if desired). While these abilities fall under the category of bardic music and the descriptions discuss singing or playing instruments, they can all be activated by reciting poetry, chanting, singing lyrical songs, singing melodies, whistling, playing an instrument, or playing an instrument in combination with some spoken performance. Each ability requires both a minimum bard level and a minimum number of ranks in the Perform skill to qualify; if a bard does not have the required number of ranks in at least one Perform skill, he does not gain the bardic music ability until he acquires the needed ranks. Starting a bardic music effect is a standard action. Some bardic music abilities require concentration, which means the bard must take a standard action each round to maintain the ability. Even while using bardic music that doesn't require concentration, a bard cannot cast spells, activate magic items by spell completion (such as scrolls), or activate magic items by magic word (such as wands). Just as for casting a spell with a verbal component, a deaf bard has a 20% chance to fail when attempting to use bardic music. If he fails, the attempt still counts against his daily limit.
Sneak Attack (5d6)
[SRD]
     If a rogue can catch an opponent when he is unable to defend himself effectively from her attack, she can strike a vital spot for extra damage. The rogue's attack deals extra damage any time her target would be denied a Dexterity bonus to AC (whether the target actually has a Dexterity bonus or not), or when the rogue flanks her target. This extra damage is 1d6 at 1st level, and it increases by 1d6 every two rogue levels thereafter. Should the rogue score a critical hit with a sneak attack, this extra damage is not multiplied. Ranged attacks can count as sneak attacks only if the target is within 30 feet. With a sap (blackjack) or an unarmed strike, a rogue can make a sneak attack that deals nonlethal damage instead of lethal damage. She cannot use a weapon that deals lethal damage to deal nonlethal damage in a sneak attack, not even with the usual -4 penalty. A rogue can sneak attack only living creatures with discernible anatomies—undead, constructs, oozes, plants, and incorporeal creatures lack vital areas to attack. Any creature that is immune to critical hits is not vulnerable to sneak attacks. The rogue must be able to see the target well enough to pick out a vital spot and must be able to reach such a spot. A rogue cannot sneak attack while striking a creature with concealment or striking the limbs of a creature whose vitals are beyond reach.
Trapsense +2
[Wizards of the Coast - Players Handbook]
     At 3rd level, a rogue gains an intuitive sense that alerts her to danger from traps, giving her a +1 bonus on Reflex saves made to avoid traps and a +1 dodge bonus to AC against attacks made by traps. These bonuses rise to +2 when the rogue reaches 6th level, to +3 when she reaches 9th level, to +4 when she reaches 12th level, to +5 at 15th, and to +6 at 18th level. Trap sense bonuses gained from multiple classes stack.
Ranged Legerdemain (1 / Day)
[SRD]
     An arcane trickster can perform one of the following class skills at a range of 30 feet: Disable Device, Open Lock, or Sleight of Hand. Working at a distance increases the normal skill check DC by 5, and an arcane trickster cannot take 10 on this check. Any object to be manipulated must weigh 5 pounds or less. An arcane trickster can use ranged legerdemain once per day initially, twice per day upon attaining 5th level, and three times per day at 9th level or higher. He can make only one ranged legerdemain skill check each day, and only if he has at least 1 rank in the skill being used.
Trapfinding
[Wizards of the Coast - Players Handbook]
     Rogues (and only rogues) can use the Search skill to locate traps when the task has a Difficulty Class higher than 20. Finding a nonmagical trap has a DC of at least 20, or higher if it is well hidden. Finding a magic trap has a DC of 25 + the level of the spell used to create it. Rogues (and only rogues) can use the Disable Device skill to disarm magic traps. A magic trap generally has a DC of 25 + the level of the spell used to create it. A rogue who beats a trap's DC by 10 or more with a Disable Device check can study a trap, figure out how it works, and bypass it (with her party) without disarming it.
Skills
[EvenMouse's Homebrew]
     A mousefolk has a +2 racial bonus on Escape Artist, Hide, Move Silent and Survival checks. However he takes a -8 to intimidate checks.
Skills
[SRD]
     A half-dragon gains skill points as a dragon and has skill points equal to (6 + Int modifier) × (HD + 3). Do not include Hit Dice from class levels in this calculation—the half-dragon gains dragon skill points only for its racial Hit Dice, and gains the normal amount of skill points for its class levels. Treat skills from the base creature's list as class skills, and other skills as cross-class.
Darkvision
(Ex)
[SRD]
     A creature with darkvison has the extraordinary ability to see with no light source at all, out to a range of 60 ft.. Darkvision is black and white only (colors cannot be discerned). It does not allow characters to see anything that they could not see otherwise—invisible objects are still invisible, and illusions are still visible as what they seem to be. Likewise, darkvision subjects a creature to gaze attacks normally. The presence of light does not spoil darkvision.
Low-Light Vision
(Ex)
[SRD]
     A creature with low-light vision can see twice as far as a human in starlight, moonlight, torchlight, and similar conditions of shadowy illumination. It retains the ability to distinguish color and detail under these conditions. A spellcaster with low-light vision can read a scroll as long as even the tiniest candle flame is next to her as a source of light.
Immune to Sleep

[SRD]
     A half dragon is immune to sleep effects, however the half-dragon is able to sleep.
Immune to Paralsys

[SRD]
     A half dragon is immune to paralsys effects.
Immune to Cold

[SRD]
     Half-Dragons gain an immunity to a type of energy, a white half dragon is immune to all cold damage.
2 Claw
[SRD]
     The half dragon has 2 claw natural attacks that does slashing damage.
Bite

[SRD]
     A half dragon has a bite natural attack that does peircing damage.
Dragon Scales

[SRD]
     A half dragon gains +4 natural armor.
Dragon Type

[SRD]
     A half dragon's type is dragon instead of the base creature's.
Abilities
[SRD]
     A half dragon gains the following bonuses to thier attributes: Str +8, Con +2, Int +2, Cha +2.
Abilities
[SRD]
     A mouse folk has this modifier to thier attributes: Str -4. Dex +2, Cha +4.
Speed
[SRD]
     A mouse folk starts with a 40 ft. speed.
AC Bonus
[Dragon Compendium]
     When unarmored and unencumbered, the battle dancer adds her Charisma bonus (if any) to her AC. She uses the captivating and confusing movements of the battle dance to evade her foes' attacks. In addition, a battle dancer gains a +1 dodge bonus to AC at 5th level. This bonus increases by 1 for every five battle dancer levels thereafter (+2 at 10th, +3 at 15th, and +4 at 20th level). This bonus reflects the battle dancer's intense training in unarmed and unarmored combat. These bonuses to AC apply even against touch attacks or when the battle dancer is flat-footed. She loses these bonuses when she is immobilized or helpless, when she wears any armor, when she carries a shield, or when she carries a medium or heavy load..
Unarmed Strike
[Dragon Compendium, p.26]
     A battle dancer uses unarmed strikes in a manner similar to a monk. She can land a blow with her fist that has the same power as an axe stroke. At 1st level, the battle dancer gains Improved Unarmed Strike as a bonus feat. The battle dancer's unarmed attacks deal lethal damage, but she can choose to deal nonlethal damage without penalties on her attack rolls. Treat her attacks as both natural and manufactured weapons for purposes of spells and effects that can enhance either type of attack. The battle dancer's knowledge of martial arts allows her strikes to deal far more damage than an untrained person's blows. Note that, unlike a monk, the battle dancer does not gain the ability to use a flurry of blows, but she can make an off hand attack as normal using a weapon or unarmed strike.
Dancer's Strike (Magic) (Su)
[Dragon Compendium]
     The magic of the battle dancer's arcane maneuvers allows her to manifest auras of energy around her feet and hands. These auras can defeat an opponent's damage reduction. The battle dancer can generate this aura as a standard action at will. It persists for a number of rounds equal to 5 + the battle dancer's Charisma modifier before it fades. At 6th level, the battle dancer's aura makes her unarmed strikes count as magic damage. At 12th level, the battle dancer chooses one aspect of her alignment, such as good or chaotic. Her aura allows her strikes to count as that alignment (as well as magic). She must choose one aspect of her alignment, and once she has made a choice she cannot alter it. At 18th level, the battle dancer can choose any one special material or alignment that overcomes damage reduction (such as adamantine, cold iron, holy, or even lawful). Her aura now includes that material or alignment. Once she has made this choice, she cannot change it.
Spell Shield
[Dungeonscape, p.13]
     A Spell Shield sorcerer may call upon his namesake, the spell shield. By sacrificing some spell points, he can negate damage from an attack. By burning 1 spell point he negates 5 damage, for every 2 spell points after that he negates 5 more damage. A spell shield sorcerer must be able to cast a spell worth the spell points being burnt. This requires a concentration check, the DC is 15 + (damage to negate / 5). A spell shield can only be used once per round.
Breath of Cold (30 ft. Cone) (Su)
[Races of Dragon]
     A half dragon with the Dragon Breath feat is able to use his breath weapon every 1d4 rounds. For a white dragon it is a 30 ft. cone of energy that deals 6d8 cold damage. A successful reflex save (DC: 10 + Con Modifier) reduces damage by half.
Bonus Speed
[Dragon Compendium]
     The battle dancer moves with speed and agility earned through countless hours of practice, physical training, and study of the precise, fluid movements of her battle dances. She gains a +10- foot bonus to speed at 4th level. She gains additional +10-foot bonuses at 10th level and 16th level.
SPECIAL QUALITIES
Evasion (Ex)
[SRD]
     At 2nd level and higher, a rogue can avoid even magical and unusual attacks with great agility. If she makes a successful Reflex saving throw against an attack that normally deals half damage on a successful save, she instead takes no damage. Evasion can be used only if the rogue is wearing light armor or no armor. A helpless rogue does not gain the benefit of evasion.
Improved Uncanny Dodge (Ex)
[SRD]
     Starting at 4th level, a rogue can react to danger before her senses would normally allow her to do so. She retains her Dexterity bonus to AC (if any) even if she is caught flat-footed or struck by an invisible attacker. However, she still loses her Dexterity bonus to AC if immobilized. A rogue of 8th level or higher can no longer be flanked. This defense denies another rogue the ability to sneak attack the character by flanking her, unless the attacker has at least four more rogue levels than the target does.
Countersong (Su)
[SRD]
     A bard with 3 or more ranks in a Perform skill can use his music or poetics to counter magical effects that depend on sound (but not spells that simply have verbal components). Each round of the countersong, he makes a Perform check. Any creature within 30 feet of the bard (including the bard himself) that is affected by a sonic or language-dependent magical attack may use the bard's Perform check result in place of its saving throw if, after the saving throw is rolled, the Perform check result proves to be higher. If a creature within range of the countersong is already under the effect of a noninstantaneous sonic or language-dependent magical attack, it gains another saving throw against the effect each round it hears the countersong, but it must use the bard's Perform check result for the save. Countersong has no effect against effects that don't allow saves. The bard may keep up the countersong for 10 rounds.
Inspire Courage (Su)
[SRD]
     A bard with 3 or more ranks in a Perform skill can use song or poetics to inspire courage in his allies (including himself), bolstering them against fear and improving their combat abilities. To be affected, an ally must be able to hear the bard sing. The effect lasts for as long as the ally hears the bard sing and for 5 rounds thereafter. An affected ally receives a +1 morale bonus on saving throws against charm and fear effects and a +1 morale bonus on attack and weapon damage rolls. At 8th level, and every six bard levels thereafter, this bonus increases by 1 (+2 at 8th, +3 at 14th, and +4 at 20th). Inspire courage is a mind-affecting ability.
Inspire Competence (Su)
[SRD]
     A bard of 3rd level or higher with 6 or more ranks in a Perform skill can use his music or poetics to help an ally succeed at a task. The ally must be within 30 feet and able to see and hear the bard. The bard must also be able to see the ally. The ally gets a +2 competence bonus on skill checks with a particular skill as long as he or she continues to hear the bard's music. Certain uses of this ability are infeasible. The effect lasts as long as the bard concentrates, up to a maximum of 2 minutes. A bard can't inspire competence in himself. Inspire competence is a mind-affecting ability.
Facinate (Sp)
[SRD]
     A bard with 3 or more ranks in a Perform skill can use his music or poetics to cause one or more creatures to become fascinated with him. Each creature to be fascinated must be within 90 feet, able to see and hear the bard, and able to pay attention to him. The bard must also be able to see the creature. The distraction of a nearby combat or other dangers prevents the ability from working. For every three levels a bard attains beyond 1st, he can target one additional creature with a single use of this ability. To use the ability, a bard makes a Perform check. His check result is the DC for each affected creature's Will save against the effect. If a creature's saving throw succeeds, the bard cannot attempt to fascinate that creature again for 24 hours. If its saving throw fails, the creature sits quietly and listens to the song, taking no other actions, for as long as the bard continues to play and concentrate (up to a maximum of 1 round per bard level). While fascinated, a target takes a –4 penalty on skill checks made as reactions, such as Listen and Spot checks. Any potential threat requires the bard to make another Perform check and allows the creature a new saving throw against a DC equal to the new Perform check result. Any obvious threat, such as someone drawing a weapon, casting a spell, or aiming a ranged weapon at the target, automatically breaks the effect. Fascinate is an enchantment (compulsion), mind-affecting ability.
Dance of Reckless Bravery (Su)
[Dragon Compendium]
     A 2nd-level battle dancer with 5 ranks in Tumble gains the ability to inspire bravery in her allies. All ofthe battle dancer's allies within 30 feet of her gain a +4 bonus on saves against fear effects for a number of rounds equal to 5 + the battle dancer's Charisma modifier. The battle dancer can use this ability only when she is within an opponent's threatened area. It requires a move action that does not provoke an attack of opportunity.
Dance of the Vexing Snake (Su)
[Dragon Compendium]
     A 5th-level battle dancer with 8 ranks in Tumble gains the ability to dodge her opponent's blows with her sudden, unpredictable maneuvers. She can use the Tumble skill to move at her normal speed without penalty, and she can Tumble a distance up to her current speed.
Dance of Floating Step (Su)
[Dragon Compendium]
     The battle dancer moves with such grace and speed that she can dance across water. An 8th-level battle dancer with 11 ranks in Tumble can cross the surface of a liquid, such as water or magma, without taking damage or sinking below the surface. If she ends her movement on such a liquid, she takes damage and sinks as normal. The battle dancer must begin her movement on a stable, firm surface.
FEATS
Dragon Wings
[Races of the Dragon]
     You have wings that aid your jumps, granting a +10 racial bonus on Jump checks. In addition, you can use your wings to glide, negating damage from a fall from any height and allowing 20 feet of forward travel for every 5 feet of descent. You glide at a speed of 30 feet with average maneuverability. Even if your maneuverability improves, you can't hover while gliding. You can't glide while carrying a medium or heavy load. If you become unconscious or helpless while in midair, your wings naturally unfurl, and powerful ligaments stiffen them. You descend in a tight corkscrew and take only 1d6 points of falling damage, no matter what the actual distance of the fall.
Improved Dragon Wings
[Races of the Dragon]
     You can fly at a speed of 30 feet (average maneuverability). You can't fly while carrying a medium or heavy load or while fatigued or exhausted. You can safely fly for a number of consecutive rounds equal to your Constitution modifier (minimum 1 round). You can exert yourself to fly for up to twice as long, but then you're fatigued at the end of the flight. You are likewise fatigued after spending a total of more than 10 minutes per day flying. Because you can glide before, after, and between rounds of actual flight, you can remain aloft for extended periods, even if you can only use flight for 1 round at a time without becoming fatigued. When you reach 12 HD, you have enough stamina and prowess to fly for longer periods. You can fly at a speed of 30 feet (average maneuverability), and flying requires no more exertion than walking or running. You can make a dive attack. A dive attack works like a charge, but you must fl y a minimum of 30 feet and descend at least 10 feet. You can make a dive attack only when wielding a piercing weapon; if the attack hits, it deals double damage. You can use the run action while flying, provided you fly in a straight line.
Dragon Breath
[Races of the Dragon]
     You can use your breath weapon as a half dragon every 1d4 rounds instead of once per day.
Dragonfire Inspiration
[Dragon Magic]
     When you use your bardic music to inspire courage, you can choose to imbue your allies with dragonfire. This choice made when first activating the ability, and the choice applies to all allies affected. Special: Each ally so inspired loses the standard morale bonus on weapon attack rolls and damage rolls. Instead, he deals an extra 1d6 points of fire damage with his weapons for every point of morale bonus that your inspire courage ability would normally add to the attack roll. For example, an 8th level bard using this ability would add 2d6 points of fire damage to his allies' attacks. If you have the Draconic Heritage feat or if you are a half-dragon, the extra damage is of the energy type (acid, cold, electricity, fire, or sonic) that corresponds to your heritage or your draconic parent instead. If your feat or your parent is not associated with one of these energy types, this feat has no effect for you.
Eschew Materials (Su)
[SRD]
     You can cast any spell that has a material component costing 1 gp or less without needing that component. (The casting of the spell still provokes attacks of opportunity as normal.) If the spell requires a material component that costs more than 1 gp, you must have the material component at hand to cast the spell, just as normal.
Versatile Performer
[Complete Adventurer]
     Pick a number of Perform categories equal to your Intelligence bonus (minimum 1). For the purpose of making Perform checks, you are treated as having a number of ranks in those skills equal to the highest number of ranks you have in any Perform category. You cannot change these categories once you have picked them, but your score in them automatically increases if you later add additional ranks in your highest-ranked Perform category. You gain new categories of your choice if your Intelligence bonus permanently increases. In addition, you gain a +2 bonus on a combined Perform check when using two or more forms of performance at the same time, such as a bard strumming a lyre while singing. In such cases, add the bonus to the higher of your two Perform skill modifiers.
Combat Expertise
[SRD]
     When you use the attack action or the full attack action in melee, you can take a penalty of as much as -5 on your attack roll and add the same number (+5 or less) as a dodge bonus to your Armor Class. This number may not exceed your base attack bonus. The changes to attack rolls and Armor Class last until your next action.
Improved Feint
[SRD]
     You can make a Bluff check to feint in combat as a move action.
Versatile Unarmed Strike
[SRD]
     As a swift action, you can opt for your unarmed strikes to deal your choice of bludgeoning, piercing, or slashing damage. Once you make this choice, your unarmed strikes continue to deal the chosen damage type until you use another swift action to change it.
Improved Diversion
[Complete Adventurer]
     You can use Bluff to create a diversion to hide (see page 68 of the Player's Handbook) as a move action. You gain a +4 bonus on Bluff checks made for this purpose.